Lessons from Plants - a Conversation with Beronda Montgomery
11:00 AM
Virtual
---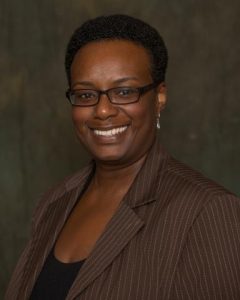 This webinar is freely available thanks to the support of the American Society of Plant Biologists.
Beronda Montgomery is an MSU Foundation Professor at Michigan State University in the departments of Biochemistry & Molecular Biology and Microbiology & Molecular Genetics.
The Montgomery Lab pursues a common research theme of understanding how individuals perceive, respond to, and are impacted by the environments in which they exist. Primary research efforts of the group are focused on the responses of photosynthetic organisms to external light cues. Additionally, Montgomery pursues this theme in the context of effective mentoring in research environments.
Beronda is a Fellow of the American Academy of Microbiology and the American Association for the Advancement of Science, and she has recently been named one of Cell's 100 Inspiring Black Scientists in America.
We've invited Beronda to join us to celebrate and discuss the publication of her book, Lessons from Plants. This fascinating book combines Beronda's two research interests: how plants explore and optimize their environments to grow and thrive, and how lessons from plants can help us as we make our way through life and form social structures that support the progress of others.
Registration is free and opens to ASPB members exclusively for 24 hours before opening to the general plant science community. Don't delay--seats fill up fast!
---