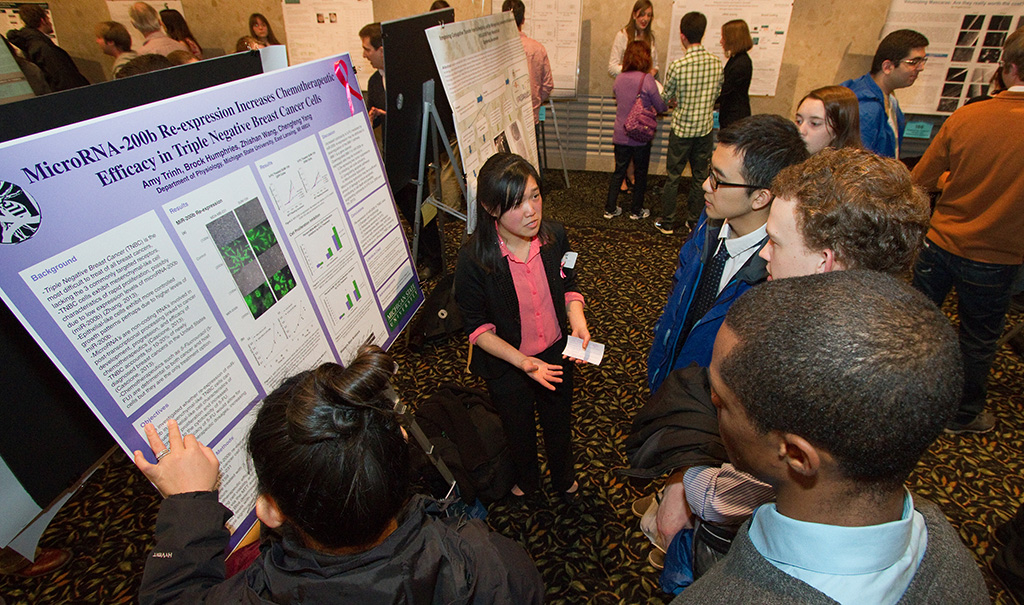 Research is any scholarly or creative activity that leads to new knowledge, improves our ability to solve problems, or results in new theory, art, or artistic performances.
As one of the top 100 most innovative universities in the country, there is no place more exciting to conduct research than at Michigan State University.
Adding research to the undergraduate research experience helps students to develop enhanced analytical skills, improve their communication abilities and self-confidence, and to identify a career focus. Students who participate in research are also more likely to graduate and enjoy a fulfilling academic experience.
For students who plan to pursue graduate education, undergraduate research is very important and will provide a strong foundation for future research but also connections to professors who can later provide letters of recommendation.
Learn more by following the links below:
Other tips for finding a research opportunity (paid or volunteer):
Make sure you have an updated resume and cover letter that explains what your major is, what you hope to pursue, and what you hope to gain from your research experience.
Talk to your current professors and instructors to let them know you are interested in research. If they don't have an opening, they may have a colleague who does - it pays to network! Provide them with that updated resume discussed above!
If you can't find an opportunity posted, reach out to professors or research labs in your area of study or research interest. You can find researchers by discipline using the MSU Scholars search tool.