One World Day Nov. 3 2021
9:00 a.m.
FRIB Auditorium
---
One Health, One World Day offers the opportunity to recognize and address the global factors that impact the optimal health and well-being for humans, animals, and the environment.
This year, the event also encompasses an international webinar on "Global One Health effects of low-level radiation on human health" featuring speakers from Japan, Canada and USA in correlation with MSU efforts on radiation effects research.
Registration is free and those attending may participate virtually or in-person.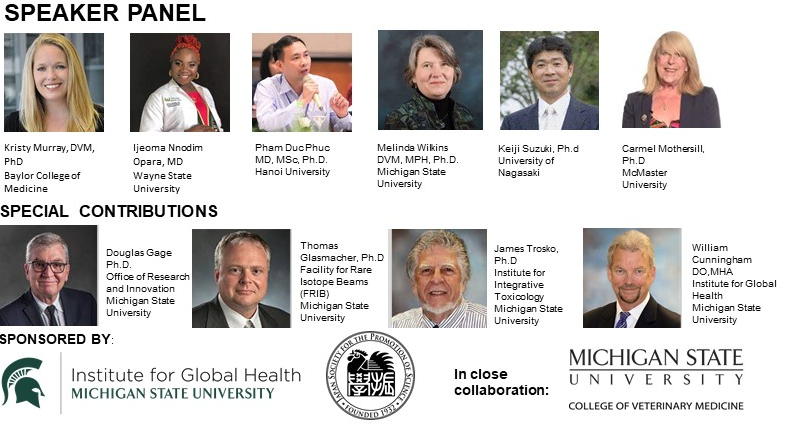 ---