Women in Research - A Conversation with Raychelle Burks
12:00 PM – 1:00 PM
Online Via Zoom
---
Join us for a virtual conversation with one of the researchers featured in "Picture a Scientist," Professor Raychelle Burks. Dr. Burks is an Associate Professor of Chemistry at American University, and a professional colleague of MSU Foundation Professor and Assistant Vice President for Research & Innovation, Beronda Montgomery. The two will discuss their career paths, specific strategies they have used to navigate their careers, and offer advice to aspiring scientists.
Register in advance to receive the Zoom credentials. The interactive session will use the Q&A feature to take participant questions.
Dr. Burk's Bio:
After working in a crime lab, Dr. Burks returned to academia, teaching, and forensic science research. An analytical chemist, she enjoys the challenge developing detection methods for a wide-variety of compounds. Her research team is focused on the development of colorimetric and luminescent sensor arrays for the detection of analytes of mainly forensic and national security interests with accompanying image and chemometric analysis. To maximize the portability of their analytical systems, Dr. Burks' team uses laptops, tablets, and smartphones for image collection and data processing. Beyond forensics and national security, there are a variety of fields where low cost and reliable rapid screening methods are needed. Dr. Burks collaborates with colleagues in a variety of fields in furtherance to provide application-specific sensing systems employing portable, imaging-based detection. Dr. Burks is a popular science communicator, appearing on TV, in podcasts, at large genre cons such as DragonCon and GeekGirlCon, in addition to writing a science-meets-true crime column called "Trace Analysis" for Chemistry World. She is a member of a number of local, national, and international committees, task forces, and projects focused on social justice and STEM.
About the Film:
Award-winning directors Ian Cheney (THE CITY DARK, THE SEARCH FOR GENERAL TSO, THE MOST UNKNOWN) and Sharon Shattuck (FROM THIS DAY FORWARD, ANIMATED LIFE SERIES) are breaking new ground in this new full-length documentary film, Picture a Scientist, on virtual theater screens across North America. The independent documentary follows a groundswell of researchers who are writing a new chapter for women scientists.
Featuring geologist Jane Willenbring, chemist Raychelle Burks, and biologist Nancy Hopkins, as well as key social scientists working to understand and reduce gender bias in the sciences, Picture a Scientist brings diversity in science into sharp view at a critical time. The current pandemic is a call to action for scientists to work together globally, with a multitude of different perspectives, to defeat COVID-19. For too long, women and other minorities in science have been left out or driven out, stymied by a system of harassment, discrimination, and general bias.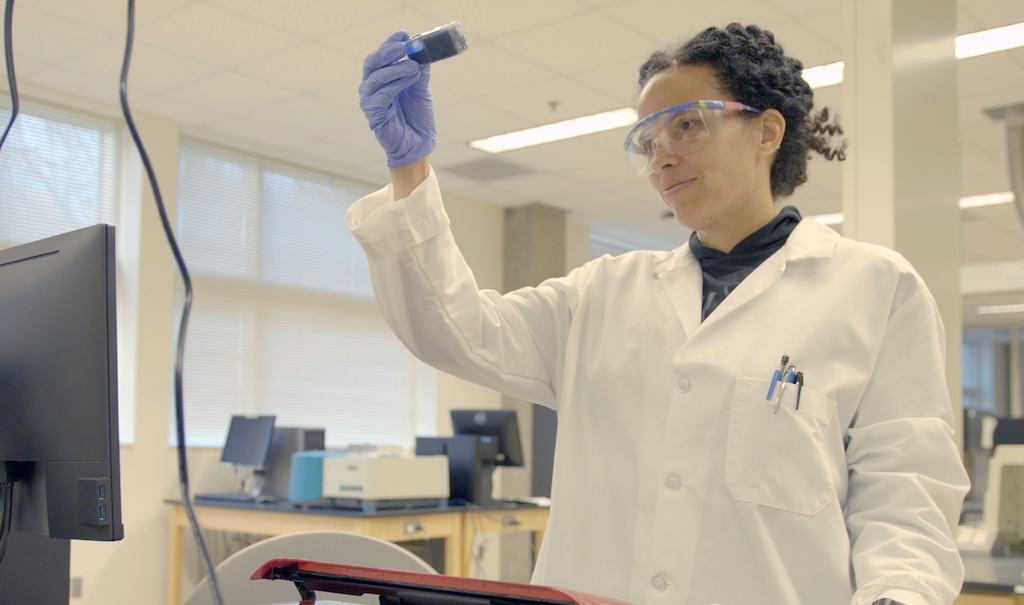 ---