HARP Grant Brings Flint Rap Scene to the Screen
When the Office of Research & Innovation announced 2020's Humanities and Arts Research Program (HARP) development grants, five faculty members were awarded the resources to complete their latest research or creative project. One of the grant recipients, Geri Alumit Zeldes, professor in MSU's School of Journalism, used her award to focus on artists who themselves were known for helping others bring their creative projects to completion.
Zeldes's latest documentary "Breed & Bootleg" explores the legacy of the Flint Rap scene and focuses on two artists, Eric "MC Breed" Breed and Ira "Bootleg" Dorsey, who were born in and started their careers in Flint. The film made its Michigan premiere at the Detroit Free Press Virtual Film Festival December 3, 2020.
MC Breed gained global recognition with his song "Ain't No Future in Yo Frontin," He is credited by Dorsey as being a mentor and friend. Breed worked with many other rappers as they emerged on the scene including 2Pac, Snoop Dog and Too Short. Breed recorded the song "Gotta Get Mine" with 2Pac and the song made it to Number 6 on the "Hot Rap Singles" chart.
Bootleg formed the gangsta rap group "The Dayton Family", which was known for its hardcore lyrics and hard partying antics. Today, Bootleg attempts to give back to the Flint community by encouraging younger artists and trying to set a better example for his children. He is also a strong advocate for Flint's pursuit of clean, drinkable water, which remains a concern today.
---
Interested in Applying for HARP Grant?
The call for pre-proposals is currently open. Details can be found on ORI's internal funding web page.
---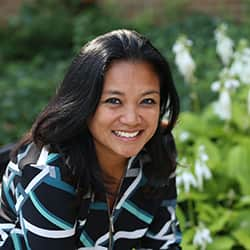 The following are excerpts from a Zoom conversation with Dr. Zeldes held during the 2020 winter break.
How did you come to the topic?
"It grew out of a humanities conference where a fellow attendee was completing a film on music in Grand Rapids, which inspired me to investigate the beginnings of Rap music in Flint.
In the early 1970s, when I was two years old, my family immigrated from Baguio City, Philippines to Flint. I consider the city my muse.
Since the release in 2011 of the "The Kings of Flint" that focuses on (the late) Jacky & Dora King, master gardeners and master black belts in karate, I have always had a documentary film or radio project in Flint or involved a Flint resident: "Living History: Stories told by Michigan's Oldest Old" (2014-2016), "Faces of Flint" (2016), "Hubert: His Story" (2017), and  "A Change of Practice: Leadership in Medicine for the Underserved" (2019).
With my passion for rap, I wrote poetry in creative writing classes and workshops as an undergrad at the UM (1989-1992) so I appreciate spoken word and rhymes, especially those performed at the time by Rob Base and the Beastie Boys. Those songs now on playlists dubbed "Old School Hip Hop" make me feel a little dated and in want of learning about the evolution of rap music the last three decades."
How long did you work on the film?
"I'm still working on it. I started it in August of 2018. I created a draft for preview in late 2019. A new version will screen virtually at Saginaw Valley State in February and in East Lansing Public Library February 16 at 6 p.m. Of course, its my goal to screen the film in Flint. We just need to find a venue and a time that we are all able to gather together again."
What insights did you gain in working on the project?
"The complexity of intellectual rights for music use within documentaries, for one. It also led me to my next project. I'm working on a book "Flow in Flint Town", which is using Zoom interviews gathered for the movie to explore socio-economic impact on arts and arts education. I'm looking at the connection of fostering arts and learning in public schools in an economically challenged community. The book proposal was accepted by Wayne State University and will be published next year. "
What did the HARP grant mean for the film?
"The HARP grant program has been important not only for this project, but many others I've worked on over the years. It has supported four of my documentary projects and made it possible for me to hire students and experts in project creation."
What was the reaction to the film at the festival?
"It created a lot of opportunities and got a lot of social media attention. Because of the premiere, I've been contacted by a collector of Flint Rap memorabilia and we will be including some stills in the next version of the film. Many of the attendees from Flint, who had lived through the emergence of the Flint Rap scene, said it felt intimate and familiar."
What is your next project?
"The quick answer is that I'm focusing on the book. But…  Another project I've been working on is "The Documented", an oral history of MSU students.  I'm considering an experimental art film about an MSU student who recently received US citizenship and was part of "The Documented" project. Through the connections I made for "Breed & Bootleg" (I may start) a story (documentary) on the Dayton Family, hardcore (gangsta) rap band (group) from Flint. I never have a lack of things to pursue. For better or worse."
Jeff Croff - Office of Research & Innovation