Knickmeyer and Volker to Lead C-RAIND at MSU
03/31/2021
The Office of Research & Innovation is pleased to announce the appointments of Rebecca Knickmeyer, Ph.D., and Martin Volker, Ph.D., as the new co-directors of the Center for Research in Autism, Intellectual and other Neurodevelopmental Disabilities or C-RAIND.
In these roles, Knickmeyer and Volker will lead C-RAIND to improve the quality of life of people with autism or neurodevelopmental disabilities (NDD) and their families across the lifespan.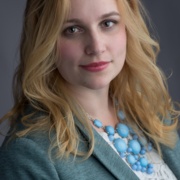 Knickmeyer is an associate professor in the Department of Pediatrics and Human Development in the College of Human Medicine and a member of the Institute for Quantitative Health Sciences and Engineering. She received her Ph.D. in Experimental Psychology from the University of Cambridge (U.K.) in 2005 and completed her postdoctoral training in the Neurodevelopmental Disorders Research Center at the University of North Carolina at Chapel Hill.
Knickmeyer has 20+ years' experience working at the cutting-edge of cognitive developmental neuroscience. She is the author of over 80 scientific publications including manuscripts in high impact journals such as Science, PLOS Biology, and Biological Psychiatry. She is director of ORIGINs (the Organization for Imaging Genomics in Infancy), serves on the editorial board of Molecular Autism, and is recognized internationally for her research, which seeks to identify genes and molecular pathways associated with altered brain development in infancy and early childhood through the integration of pediatric neuroimaging with cutting-edge techniques in genomics, metagenomics, and analytical chemistry.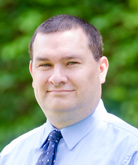 Volker is an associate professor in the Department of Counseling, Educational Psychology and Special Education in the College of Education and the Director of C-RAIND's Research Assessment Support Unit. He received his Ph.D. in Combined Clinical and School Psychology from Hofstra University in 2001, completed postdoctoral work in early childhood special needs at the Robert Warner Rehabilitation Center at the Women and Children's Hospital of Buffalo, and is a licensed psychologist in the state of Michigan.
Volker's research is focused on the assessment and treatment of autism spectrum disorder (ASD) and related conditions. His assessment and measurement studies examine differences in core and associated features between ASD and other conditions, as well as the validity of various assessment tools. Volker has been involved in the development and evaluation of several social skills-related interventions for those with ASD. He has a history of funding from the IES, NIH, DoD, and OAR, and previously served as the co-director of the Regional Center for Autism and Related Disabilities in Western New York, and director of measurement, design and analysis at the Institute for Autism Research and broader ASD research consortium in Western New York.  
"These appointments reinforce the importance of collaboration between human medicine and education in the C-RAIND initiative," stated Doug Gage, Interim Vice President for Research & Innovation. "I'm confident these two scholars will build upon the work of the founding directors, taking C-RAIND to the next level of research and continuing the essential outreach work to the community it serves."
Knickmeyer and Volker are stepping into the shoes of C-RAIND's inaugural co-directors, Michael Leahy, Ph.D. and Nigel Paneth, M.D., M.P.H., as they both prepare for retirement from MSU.
Leahy is a University Distinguished Professor and Director of the Office of Rehabilitation and Disability Studies in the College of Education. He co-founded C-RAIND in 2012 along with Ian Gray, Ph.D., retired Vice President of Research and Graduate Studies.
Paneth is a University Distinguished Professor, pediatrician, and perinatal and child health epidemiologist in the College of Human Medicine. He joined C-RAIND in 2014 as co-director.
"We are delighted that Rebecca and Martin have accepted the co-director positions and are confident that they will continue to reflect the balance of representation of the intervention side and biomedical side researchers. We know that we are leaving C-RAIND in good hands," said Leahy.
C-RAIND is a cross-college, multi-disciplinary coalition of MSU scholars and researchers who use research, training, and outreach to serve the needs of the neurodevelopmental disability community. Please visit raind.msu.edu to learn more.