Dantus and Harel Receive W. M. Keck Foundation Award
Aug 15, 2022
The W. M. Keck Foundation has awarded Michigan State University's Marcos Dantus and Elad Harel $1.3 million to start a new revolution in the way we use optical microscopes to understand the living world.
To date, the foundation has announced 13 philanthropic research awards in 2022. Seven are supported by the Keck Foundation's Medical Research Program and six, including MSU's, were awarded by the Science and Engineering Program. This also marks the first time that scientists at MSU have claimed the award.
"This gives us a tremendous opportunity," said Dantus, an MSU Foundation Professor and a University Distinguished Professor of chemistry in the College of Natural Science. "It's really special."
"It's the dream scenario," said Harel, an associate professor in the Department of Chemistry. "Grants like these don't come around very often, and when they do, they allow you to be your most creative self."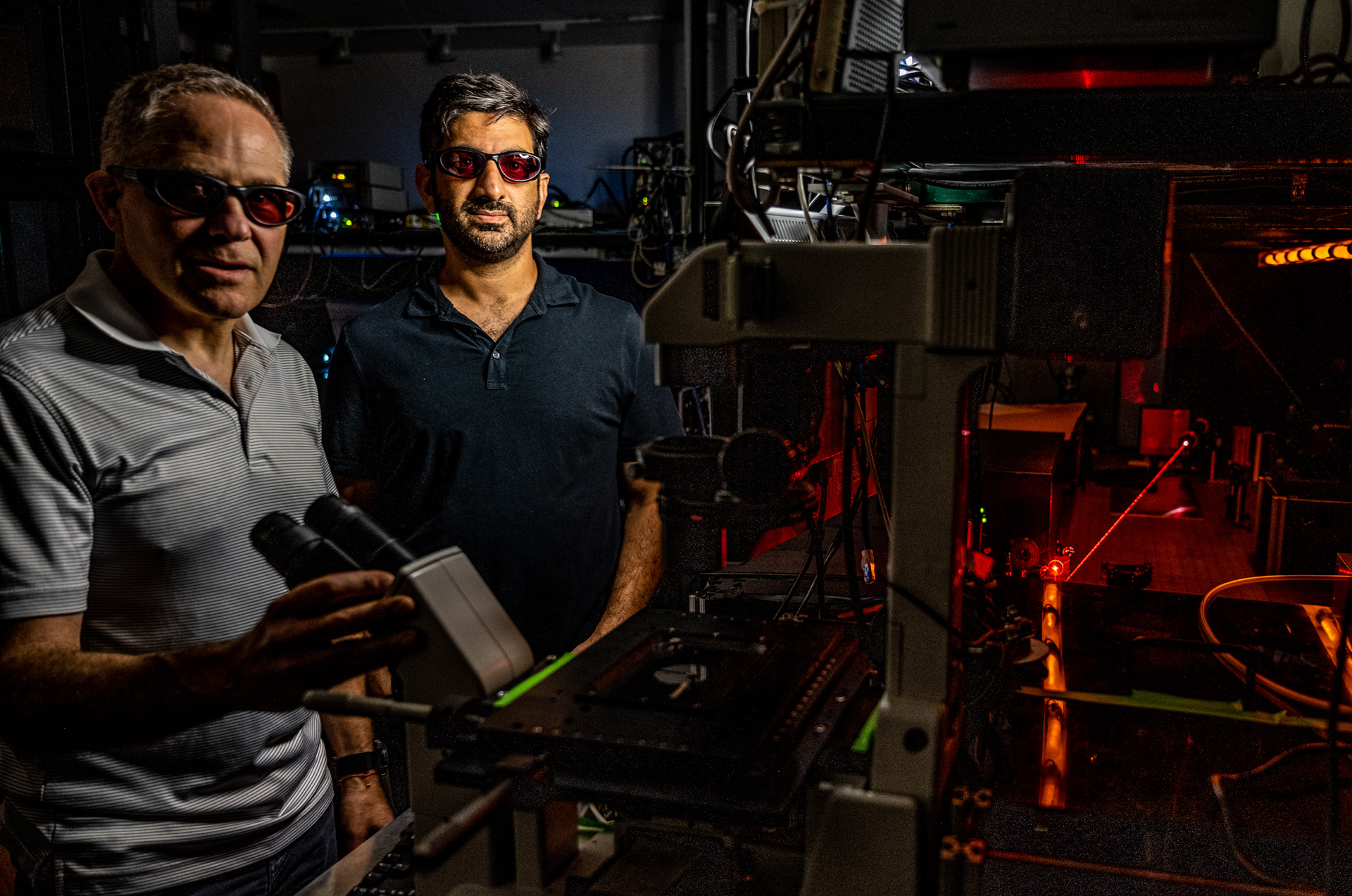 Harel's and Dantus' research will push the limits on what light-based or optical microscopes can see, which would bring benefits to a range of scientific and engineering fields. But the new approach is poised to deliver the greatest impact to our understanding of health and disease by revealing what life looks like, in motion, at the scale of proteins and DNA molecules.
"Below a certain point, what we know is based on static pictures and simulations," said Dantus. "There are parts of the machinery of life that are hidden by size and timescale. That's what we're trying to make available."
The new technology would also be able to record movies of biological processes with a high frame rate. That means researchers could record things like viruses assembling and proteins doing their chores inside cells, then watch replays in slow motion to better understand what's happening and how.
"Going from our eyes to the first microscope — that opened up a whole new world people hadn't seen before," said Harel. "That's the kind of change we're going for."
Read the full story on MSU Today.