Inaugural HARP Large-scale Development Grant Awarded to Documentary Filmmaker
Feb 01, 2022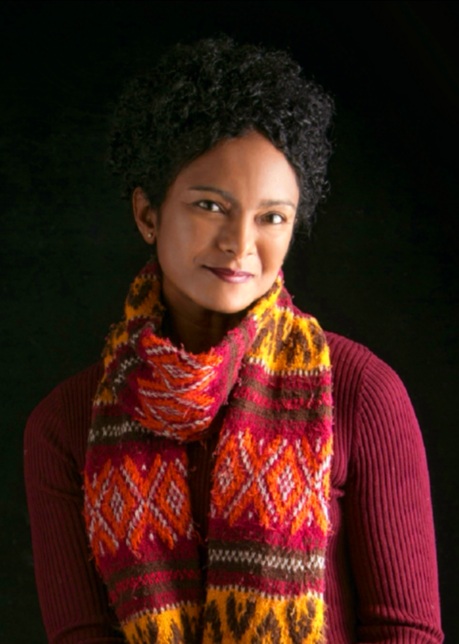 Safoi Babana-Hampton, professor of French and Francophone Studies in the Department of Romance and Classical Studies, is the first recipient of the Humanities and Arts Research Program (HARP) large-scale development grant. Presented for the first time in 2021, the $100,000 award is funded through MSU's Office of Research and Innovation in support of faculty who are engaged in large-scale arts and humanities projects. The funding assists with the final development of such initiatives that will likely enhance faculty and university reputation and result in international distribution.
Babana-Hampton's project, Spectral Visions of the Atlantic: A French Caribbean Odyssey of the Black Voyage, is a 90-minute documentary film that draws on the seminal historical works of project collaborators and critically acclaimed scholars Christopher Miller of Yale, UCLA's Dominic Thomas, Catherine Reinhardt-Zacaïr of Fullerton College, Duke's Annette Joseph-Gabriel, Pascal Blanchard, from the French National Centre for Scientific Research, French Martinican author Patrick Chamoiseau, and Maboula Soumahoro of the Université de Tours, France. Their works explore the deep transnational connections between the American and French histories of the slave trade and of slavery and probe the intersecting contemporary legacies of the Black diaspora. 
Spectral Visions of the Atlantic recounts the experience of three award-winning Black artists whose artistic endeavors take viewers on a transatlantic odyssey of the Black voyage. Using on-camera interviews, a variety of recorded live and studio music, poetic performances, live footage and still photography, the film explores ways in which the history of the French transatlantic slave trade has been repurposed by contemporary black French artists.
Through their roots in Fort-de-France, New Orleans and Porto-Novo, the featured artists, French Martinican sculptor Laurent Valère, past poet laureate of Louisiana Brenda Marie Osbey, and two-time Oscar-nominated Beninese actor and filmmaker Djimon Hounsou, carry this shared history that connects three different continents and cultures. In the film, the artists reflect on ways in which through their work they "seek to build a more equitable world by shining a light on this shared history and its contemporary legacies – a light that radiates beyond the borders of their geographic locations," said Babana-Hampton.
The historical site of Valere's monumental sculpture, Cap 110 Mémoire et Fraternité, on the French Caribbean island of Martinique, is a key location in weaving together the artists' stories. The work comprises 15 statues depicting victims of the transatlantic slave trade standing in a solemn triangle facing the sea. Erected in 1998 when the subject was still taboo in France, the sculpture memorializing enslaved Africans was considered groundbreaking. Valère envisioned in this work an emergence of cross-continental connections that  would replace the slave trade's legacy of human bondage. 
"This film project reflects on the place of institutional values of diversity, equity and inclusion in our research and teaching by exploring through a transnational lens the role of Black artists in leading and shaping global conversations about race," said Babana-Hampton.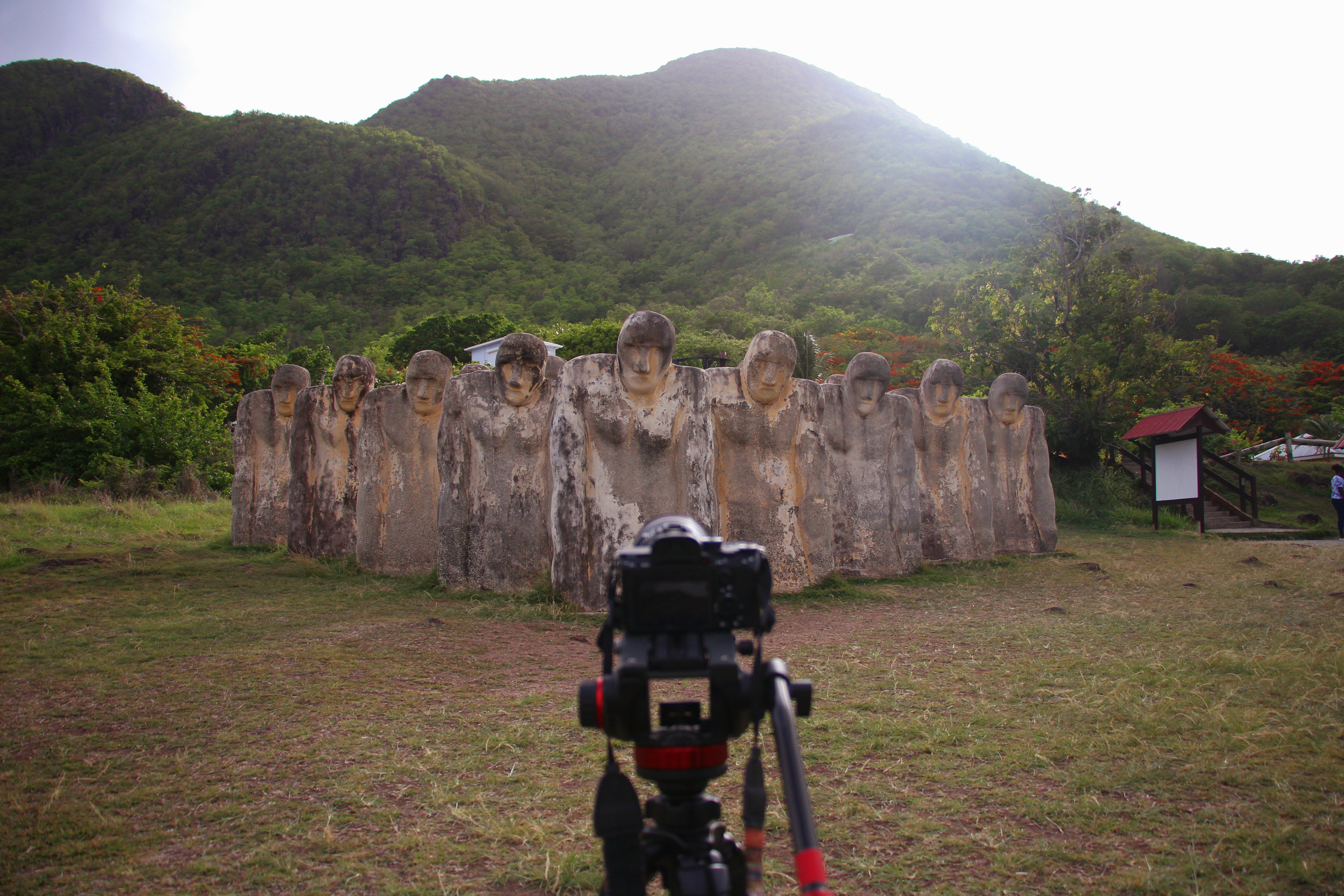 Spectral Visions of the Atlantic: A French Caribbean Odyssey of the Black Voyage is intended for an American audience, as well as transnational viewership, especially in France, the French Caribbean and French-speaking Africa. Development is currently underway, with plans to bring the documentary to television late in 2024.
The funds provided by the HARP Large-Scale Project grant will support the production and post-production phases of the project, in addition to positioning it for additional funding from external sources to support completion of advanced stages of the project. 
"I am so pleased that we are able to fund this project," said Charles Hasemann, assistant vice president for Innovation and Economic Development.  "We have been eager to expand the HARP funding program to a level that can catapult a significant project like this toward a piece of work ready for distribution. Dr. Babana-Hampton's project was an ideal candidate for the first year of the program. The significant amount of work already accomplished by Safoi and her team gave the review committee great confidence that our investment would be well placed. We believe that this work will be well-received by audiences, and achieve some notoriety for MSU in the bargain."
---
Story by Kathleen VanderVelde and Safoi Babana-Hampton
Photos provided by Safoi Babana-Hampton
Media may contact Dr. Babana-Hampton at babanaha@msu.edu
Support for the HARP program is funded in part by the MSU Foundation.