Jackson Named MSU Foundation Professor
Apr 21, 2022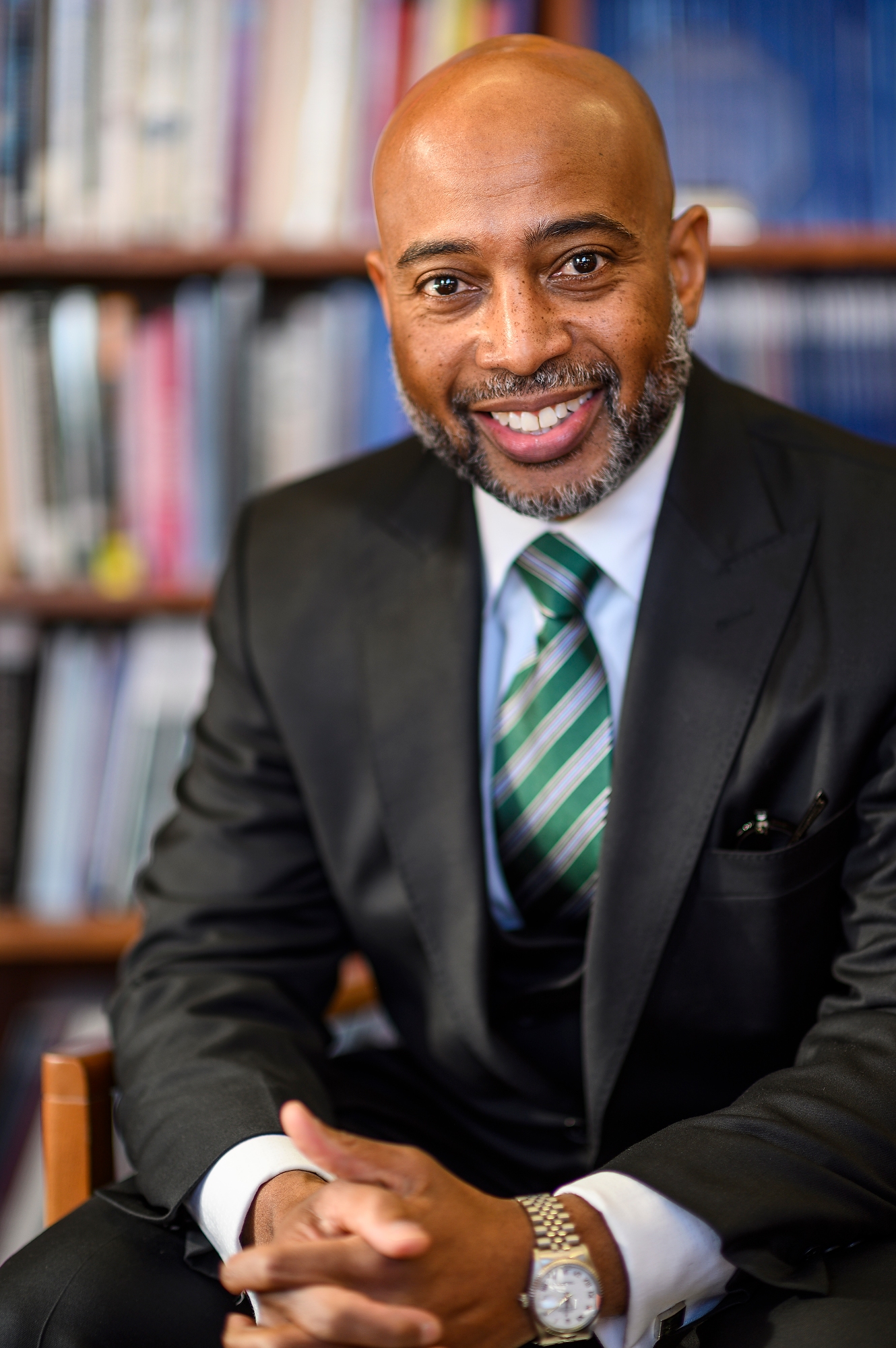 MSU Provost Teresa K. Woodruff, Ph.D., has recommended Jerlando F. L. Jackson to be the next dean of the MSU College of Education, effective July 1, 2022. Jackson will also hold the title of MSU Foundation Professor of Education. The recommendation is subject to approval by the MSU Board of Trustees.
Jackson holds both the Rupple-Bascom Professor of Education and Vilas Distinguished Professor of Higher Education at the University of Wisconsin-Madison, where he has spent more than two decades of his career. In addition, he chairs the Department of Educational Leadership and Policy Analysis and is founder, director and chief research scientist of Wisconsin's Equity and Inclusion Laboratory.  
"A prolific scholar and national leader in higher education, Dr. Jackson also brings with him an impressive history of garnering significant sponsored research," said Woodruff. "His academic excellence and commitment to advancing the field of education will create momentum within and for our College of Education, and in support of broader university aspirations."
Jackson's research has included advancements in hiring practices, career mobility, workforce diversity and workplace discrimination, all of which have evolved into his focus on organizational disparities — a term he is credited with coining. In more than two decades of work with UW-Madison, he co-founded the International Colloquium on Black Males in Education in 2011 and was elected an American Association for the Advancement of Science Fellow (Section on Societal Impacts of Science and Engineering) in 2021. He has garnered more than $13 million in external funding, including development of the Beyond the Game program and the National Study of Intercollegiate Athletics, both transformational projects related to the experiences of student-athletes and staff in intercollegiate athletics. 
With a portfolio of research focused on interventions designed to broaden participation for underrepresented groups in the scientific workforce, Jackson has produced more than 125 research publications, six authored or co-edited books and has delivered more than 250 research papers and keynote addresses globally.  
"Colleges of education in the United States are now challenged, perhaps like never before, with the task of figuring out how to remain fiscally vibrant, research-engaged and competitive at the highest levels while at the same time remaining accessible and accountable to local, state and federal interests," said Jackson. "Colleges of education at research land-grant universities occupy a unique place in the landscape of higher education to address these challenges head on, which I developed a great appreciation for since graduate school and later as a faculty member at the University of Wisconsin-Madison." 
Jackson shared his enthusiasm about assuming the deanship. "I view leading the College of Education at Michigan State University as a wonderful opportunity to confront and to meet these challenges in a creative and innovative environment that has a shared commitment to inclusion in education." 
Jackson earned degrees from the University of Southern Mississippi and Auburn University and earned his doctorate in higher education from Iowa State University. He joined UW-Madison in 2000 as a visiting professor and became the first African American faculty member in his department.
"I look forward to welcoming Dr. Jerlando Jackson as the next dean of the College of Education," said Interim Dean Ann E. Austin. "Our college has a long history of leadership and significant contributions to research and practice, both nationally and internationally. With his distinguished record of research, Dr. Jackson will bring innovative ideas, perspectives and expertise to the role of dean. His leadership will enrich the work of the college and help shape the next exciting steps in our future."