McCusker Receives Prestigious Josef Michl American Chemical Society Award in Photochemistry
Sep 07, 2023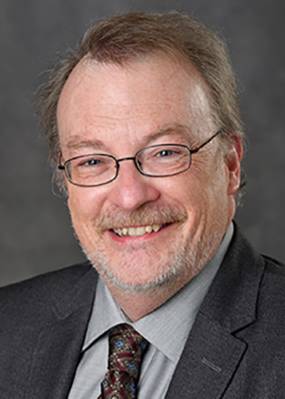 Michigan State University Research Foundation Professor James K. McCusker is the recipient of the 2024 Josef Michl American Chemical Society (ACS) Award in Photochemistry. This exceptional honor recognizes outstanding experimental and theoretical research in the fields of photochemistry and photophysics as applied to organic, inorganic or biological molecules or solids.
McCusker, a professor in the Department of Chemistry in the MSU College of Natural Science (NatSci), is a leading figure in the field of photochemistry, having pioneered numerous groundbreaking applications of ultrafast laser spectroscopy in the context of inorganic compounds. Such spectroscopic methods—in which short pulses of laser light excite and probe molecular changes occurring in moments as brief as a femtosecond (one quadrillionth of a second)—were once largely relegated to physical chemistry and the study of organic molecules. By applying these approaches to inorganic compounds and particularly to those incorporating metals in the first transition series of the periodic table, McCusker is widely recognized for creating entirely new avenues of photophysical research.
Read the full story on the College of Natural Science website.