Strakovsky Explores Effects of Chemical Exposure During Pregnancy and Beyond
Jul 26, 2023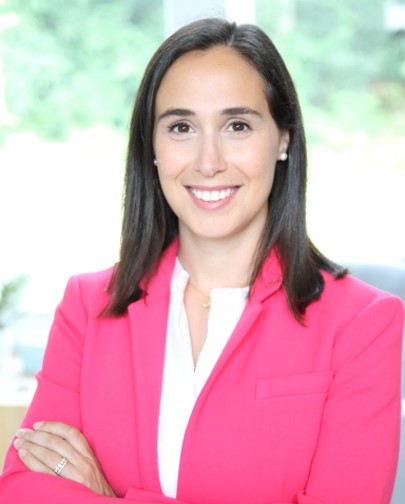 Announcement by Cameron Rudolph of AgBioResearch
Take a look at most food or personal care product labels, and there's likely a statement or two touting the product's safety. Discerning customers attempt to choose the best and safest items for their needs, but it's no easy task to avoid unwanted contact with potentially harmful chemicals. And what about exposure from sources you may not be aware of?
For pregnant women, the concerns can be doubly stressful. Choosing healthy foods and using the safest products are important for their own health, but these decisions can also have lifelong implications for their developing children.
Rita Strakovsky, an assistant professor in the Michigan State University Department of Food Science and Human Nutrition, has devoted her career to studying how chemical exposure affects mothers and their developing babies.
She is especially interested in a class of chemicals known as phthalates, which are often used to make plastics more durable. Phthalates — and some new replacements for them — are also known as plasticizers and are present in plastic food packaging, vinyl flooring and hundreds of other items. Some phthalates are fragrance stabilizers in many daily-use personal care products.
According to the Centers for Disease Control and Prevention (CDC), phthalate exposure is widespread throughout the U.S. population. The CDC notes that adult women tend to have high levels of phthalates found in personal care products such as body washes, cosmetics, shampoos and soaps.
Previous research suggests that phthalates cause disruption to the endocrine system — which controls growth, development, metabolism and reproduction, among other functions — but the extent to which is not well-understood.
Strakovsky is a sought-after speaker on the topic of endocrine-disrupting chemicals and the effects on pregnant women. She gives numerous presentations around the country and virtually each year, and presented July 18 at a virtual conference held by the Office on Women's Health. The program is a part of the U.S. Department of Health and Human Services that works to advance policy to address critical women's health issues.
Read the full story about Rita and her research on the AgBioResearch website.