Fall Research Update 2018
10/03/2018

Financial News
MSU research activity continues on an upward trend. Total research expenditures for 2017, the most recent reporting year, were approximately $700M. This number is submitted annually to NSF for their Higher Education Research and Development (HERD) report. Only five years ago, our number was slightly over $500M, so this increase represents significant growth.
Based on the HERD data for 2016, the latest comparison report available, MSU ranks first in the Big Ten and second in the nation in combined Department of Energy and National Science Foundation research expenditures.
There are a number of initiatives underway to diversify our research portfolio and make advances in NIH and other external funding. I look forward to working with you to achieve these goals on our way to $1B in total expenditures.
Campus News
MSU to Lead Global Legume Innovation Lab
It was recently announced that MSU will lead the new Feed the Future Legume Systems Research Innovation Lab, with support from a $13.6M USAID grant (read the full news release). This is a long-term continuation of MSU's excellence in international outreach and a strong example of both interdisciplinary and multi-institutional research. The grant proposal was developed by a leading group of MSU investigators with assistance from grant consultants in OVPRGS and OIRC. Congratulations to everyone involved in this project.
Note: The proposal team utilized collaborative office space at the newly renovated Wills House. Faculty interested in proposal assistance or in using Wills House for proposal teams should contact Research Facilitation and Dissemination at 432-4499.
For more financial news and campus updates, I invite you to read my remarks given during the new faculty orientation luncheon.
Faculty Awards
MSU Foundation Professors Announced

Congratulations to the latest faculty to be named MSU Foundation Professors. They represent a number of disciplines and each is a leader in their respective field (read the full news release to learn more about their work). They will be honored at the university investiture event on October 26, 2018.
·        Asgi Fazleabas, Department of Obstetrics, Gynecology and Reproductive Biology
·        James Kirkpatrick, Departments of Chemistry, and Earth and Environmental Sciences
·        Yunhao Liu,  Department of Computer Science and Engineering
·        Peter Savolainen, Department of Civil and Environmental Engineering
·        Yimin Xiao, Department of Statistics and Probability
Other Awards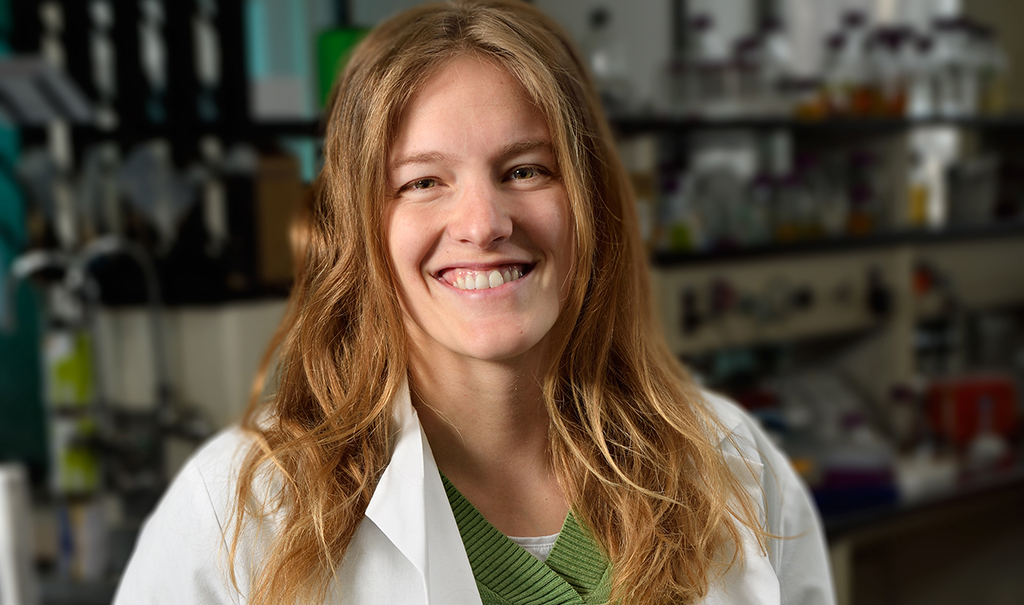 MSU faculty have received a number of prestigious awards over the past few months. Please review the award news section on the MSU Research website, and send us your award news to be included to research@msu.edu. The OVPRGS web site also includes information on select award opportunities, and upcoming deadlines for nominations and applications.
Upcoming Events
Interdisciplinary Forums
Interdisciplinary forums for the semester are now under way. Coordinated in partnership with the Center for Interdisciplinarity, these events bring researchers together to network around a particular topic and form new collaborations for possible research projects and proposal submission. We hope to see you at an event soon (the next one is November 11) and invite you to submit your ideas for future forums.
FinnGen Visit
Mark your calendars and join us on October 31 at 1 p.m. as Aarno Palotie, professor at the University of Helsinki and scientific director of the FinnGen project, will discuss the study. FinnGen aims to collect the genomic data of 500,000 citizens in Finland in order to deepen understanding about the origins of diseases and their treatment. This event will be held in the atrium of IQ, the Institute for Quantitative Health Science and Engineering. Please visit the event page for more details.
Grant Proposal Seminars
Coffee Breaks
The first Coffee Break workshop of the new semester will take place on October 11 and will provide a detailed overview of developing a budget for a grant proposal.
On November 8, experts from the MSU Innovation Center will present ideas for garnering research funding from corporate sources.
Faculty may join either of the above meetings in person, or via Zoom for added convenience. Coffee Break workshops are complimentary and do not require registration.
Write Winning Grants
Registration is now open for Write Winning Grants, which will take place on January 3, 2019. This all-day seminar comprehensively addresses practical and conceptual aspects important to writing competitive and successful grant proposals.
View the OVPRGS event calendar for all upcoming workshops and lectures, and the archive for slides or video from events you may have missed.
Announcements & Deadlines
New Editor-in-Chief at MSU Press
I would like to welcome Catherine Cocks to campus in her new role as Editor-in-Chief at MSU Press. She will serve as the acquiring editor for US history, African studies, anthropology, criminal justice, and contemporary social issues. She looks forward to consulting with scholars on future projects. Please contact her at camcat@msu.edu.
Research Ride
The Research Ride Shuttle is now operational and available to all faculty, staff, and students engaged in research activities at MSU. Routes run between various sites on campus from approximately 7:30 a.m. to 4:30 p.m. during the week. Save on driving and parking and give the shuttle a try. Visit the shuttle website for more information.
MTRAC Deadline
The application deadline for full proposal submission to the Michigan Translational Research and Commercialization (MTRAC) Innovation Hub for AgBio is November 6, 2018. For more information, please visit the MTRAC web page.
Humanities and Arts Research Program (HARP)
The HARP program provides funding to conduct important research leading to creative and performance projects or activities in the arts and humanities. The next HARP Production deadline is approaching in January. Learn more on the internal funding webpage.
Research Videos
Video is an excellent way to promote the vast scope of research at MSU. Our office continues to produce and curate video content from across campus, including faculty lectures, invited lectures, and special events. A few recent video examples are displayed below.
Please contact us at research@msu.edu if you have video to share for the MSU Research YouTube channel.
Interdisciplinary Seminar: Humanities and the Health Sciences
Four faculty presented their research on June 18, 2018, to spark discussion on how the humanities might be integrated into health care and patient wellness.
Elahe Crockett, Pofessor in the Department of Medicine
Robert Root-Bernstein, Professor in the Department of Physiology
William Hart-Davidson, Research Dean, College of Arts & Letters
Devan Stahl, Assistant Professor, Department of Philosophy
Modeling Cancer in Mice: Integration of Bioinformatics and Therapy.
Eran Andrechek, Associate Professor in the Department of Physiology, presented his research to the Michigan State University Board of Trustees on June 22nd, 2018.
Fish & Men: What fish can tell us about the genetic basis of our evolution, development and disease.
Dr. Ingo Braasch, Assistant Professor in the Department of Integrative Biology, presented his research to the Michigan State University Board of Trustees on August 31, 2018.