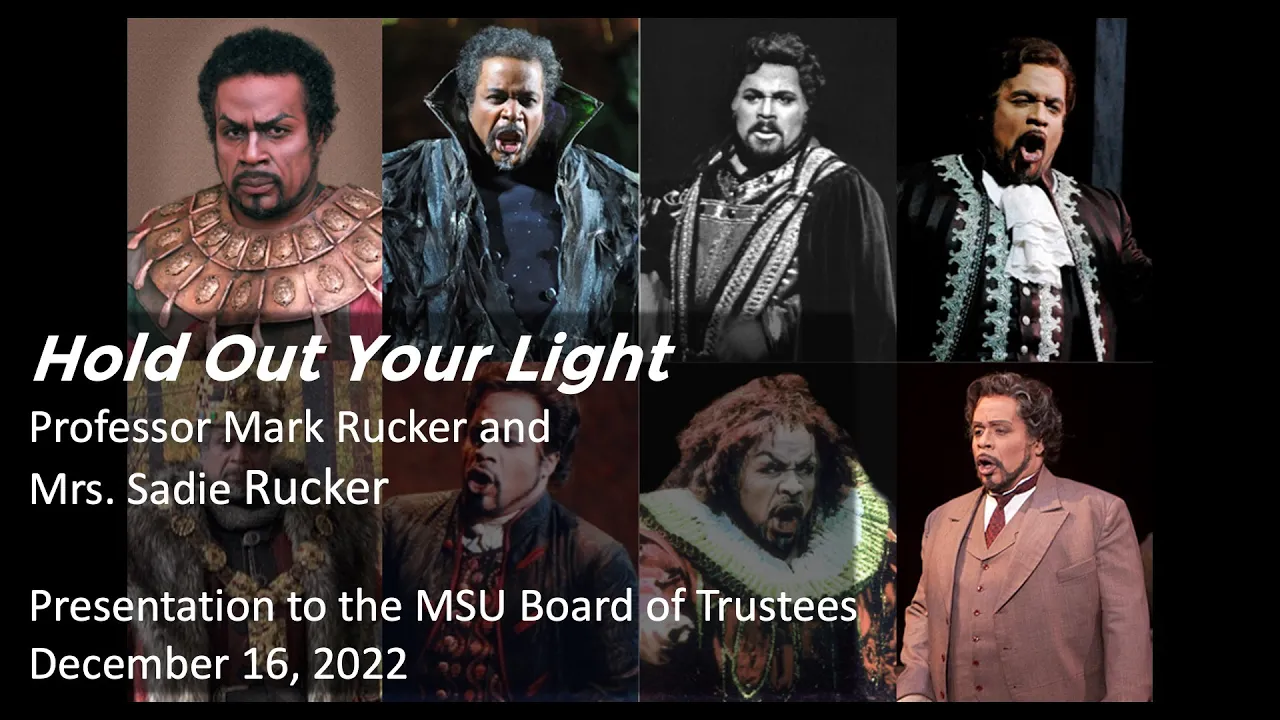 Mark Rucker, baritone, serves as professor of voice at MSU's College of Music. From the time of his debut in The Masked Ball with Luciano Pavarotti for the Opera Company of Philadelphia, the American baritone has been in demand in opera houses and on concert stages throughout the world.
Rucker made his Metropolitan Opera debut in Aida and has since been heard at the Met in three other productions and has appeared with many of the major opera companies and symphonies in the world, including those in Vienna, Berlin, Amsterdam, Athens, Montreal, Rotterdam, and Jerusalem. He teaches a full studio of undergraduate and graduate voice students, many of whom have gone on to significant professional success. Most recently, his former doctoral student, Brian Major, made his Metropolitan Opera debut, Fosca by A. Carlos Gomes.
Mrs. Sadie Rucker is an academic specialist in the College of Music who serves as coach-accompanist for her husband, Professor Mark Rucker, and coordinator of the vocal outreach program. Since 2016, the MSU Vocal Arts Outreach Cabaret has performed for many Michigan schools, rural, urban, and suburban. Mrs. Rucker also served as publicity director for the Martina Arroyo Foundation's Young Artist program, Prelude to Performance, in New York City.