NEOGEN Land Grant Prize Awarded for 2022
A team of two graduate students has recently been announced as the recipients for the this year's NEOGEN Land Grant Prize. Abigail Bryson and Nicholas Schlecht are being awarded for their research that seeks to prevent crop loss by synthesizing compounds that can be utilized as cost-effective pesticides.  
The award — administered through MSU's Office of Research and Innovation —is funded by a gift from former Provost and Vice President for Research and Graduate Studies, Dr. John E. Cantlon, and his wife, Irene Cantlon. The endowed award program seeks to advance the work of MSU graduate students whose research has potential to contribute to economic and scientific improvements in society, with a promise of practical applications that benefit U.S. economic interests. With this gift, the Cantlons sought to highlight NEOGEN and MSU's mutual goals of scientific research excellence.
As part of the application process, the students shared foundational work already accomplished related to their research and presented evidence that validates its potential economic impact.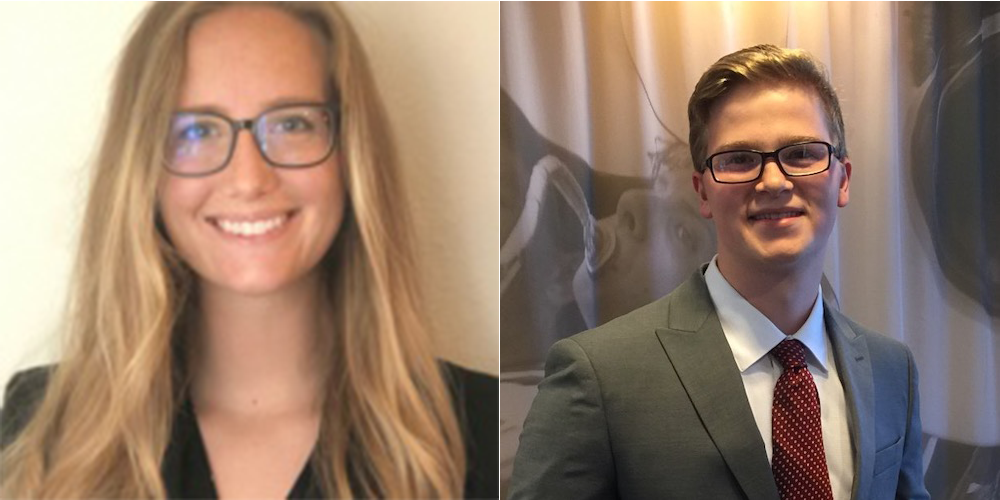 Creating compounds for a sustainable future
Bryson (from the Genetics and Genome Sciences and Molecular Plant Sciences programs) and Schlecht (from Biochemistry and the Molecular Plant Sciences program) alongside industry partners are investigating how to synthesize compounds in order to create affordable pesticides at a large scale.
Bryson and Schlecht's data indicates that as the climate shifts and global populations grow, the need for sustainable and efficient sources of food becomes ever more apparent. With 20-40% of crops lost due to pests globally and the shift towards more environmentally friendly and sustainable agricultural products, there is a growing demand for diverse and sustainable pesticides. Plant natural products such as diterpenoids comprise a vast pool of untapped potential solutions to these challenges. Their research is currently identifying specific genomic information found in plants that will help facilitate the creation of compounds that can be used for affordable pesticides.