Ferguson Named Attending Vet
Jun 01, 2022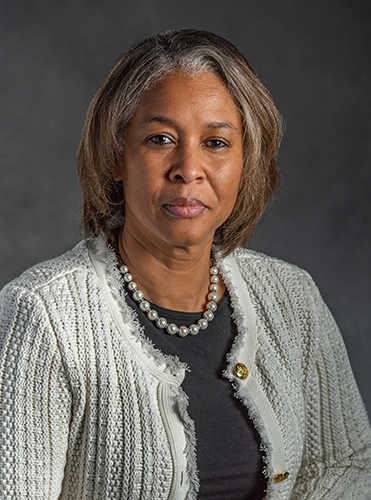 Dr. Danielle R. Ferguson has been appointed Attending Veterinarian in the Department of Campus Animal Resources (CAR), after the completion of a national search. Ferguson had served in the interim position since November 1, 2021.
The MSU Attending Veterinarian has oversight of the health and welfare of all animals used in research, teaching, testing, and outreach for the entire university at all on-campus and off-campus sites. As a member of the Animal Care Program leadership team, the AV helps provide assurance of compliance with regulatory and accreditation bodies and foster strong communications with researchers, the Institutional Animal Care and Use Committee (IACUC), and the animal care staff.
Dr. Ferguson brings extensive experience to Campus Animal Resources. Prior to her interim appointment, she had provided veterinary care, training, and guidance for large and small laboratory animal research at MSU for 17 years.
"We are pleased to have Danielle in the AV leadership role," stated Laura McCabe, Associate VP for Research Regulatory Support. "Researchers across campus know her and rely on her expert advice for protocol development and animal health and welfare. Her knowledge, experience, and dedication to quality animal care and research are great assets to the animal care program."

Read the story on the Animal Care Program website.