Nanzer Named Google Research Scholar
Jul 12, 2022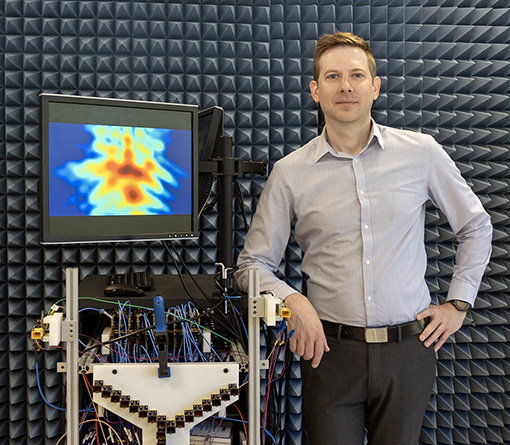 Jeffrey Nanzer of Michigan State University will advance mobile millimeter wave networks as a Google Research Scholar, a select effort by Google to fund world-class research conducted by early career professors.
Nanzer is an associate professor in the Department of Electrical and Computer Engineering at MSU. His project, "Spectrally-Sparse Distributed Localization for Mobile Millimeter-Wave Networks," aims to improve the ability of wireless networks to find the positions of moving devices.

"Broadly, my research focuses on the coordination and cooperative use of collections of wireless devices, and for this we need to know their locations very precisely," he said. "Finding their locations at millimeter scales is extremely challenging, particularly on moving nodes."

Nanzer said precise localization is expected to play an important role in future millimeter-wave wireless systems.

"Better localization will help improve the performance of communications networks, but beyond this it is an important step toward closer cooperation of wireless systems," he explained.
For the full story, visit egr.msu.edu