Current Openings
Plant Resilience Institute
Multiple Postings for Assistant/Associate/Full Professors
Application review begins: February 2, 2024
The Plant Resilience Institute of Michigan State University invites applications for multiple faculty positions at a tenure-track Assistant, Associate, or Full Professor level from individuals using innovative laboratory, computational, or field experimental approaches to study plant responses to the environment. Candidates for the Assistant Professor positions will be evaluated separately from those for the Associate/Full Professor positions. The successful applicants can work across any scales or systems within the plant sciences, with a research focus on abiotic and biotic constraints relevant to plant resilience against the changing climate. Responsibilities also include undergraduate and/or graduate teaching (to be determined based on departmental need and candidate strengths) and participation in both undergraduate and graduate training. The posting for these positions can be found on careers.msu.edu.
MSU-DOE Plant Research Laboratory
Assistant / Associate Professor
Application review begins: October 30, 2023
The Michigan State University-Department of Energy Plant Research Laboratory (PRL) has one tenure-track, twelve-month faculty position available at the Assistant or Associate Professor level. The PRL provides a highly collaborative environment for conducting creative, fundamental research on photosynthetic organisms with long-standing DOE support that coexists with interdisciplinary research aimed broadly at studying photosynthetic organisms. Preference will be given to applicants investigating fundamental questions in photosynthetic organisms in natural or engineered systems, including plants, algae, or photosynthetic bacteria interpreted broadly. For more information about the position, visit careers.msu.edu, posting #897161. For more information about PRL, visit the PRL website.
Department of Forestry
Assistant Professor – Silviculture / Applied Forest Ecology
Application due: December 1, 2023
The Department of Forestry invites applications for a full-time, 9-month tenure track Assistant Professor with a 40% research, 30% teaching, 20% Extension and 10% service assignment. Candidates with a focus on silviculture or applied forest ecology focused on managing forests for adaptation to climate and other environmental stresses and for mitigation of climate change, including improved forest health, productivity, hydrology and resilience are encouraged to apply. The successful candidate will be expected to develop an internationally recognized research program that informs management of northern forests with a focus on Great Lakes ecosystems and co-creates research questions with natural resource management agencies and landowners, particularly continuing and/or initiating new collaborative research projects with the Michigan Department of Natural Resources (MDNR). For more information about the position, review the posting on the Department of Forestry website.
Positions pending or filled
Department of Plant, Soil and Microbial Sciences
Assistant Professor – Dry Bean Breeder
Application due: October 1, 2023
 
The Department of Plant, Soil and Microbial Sciences invites applications for a full-time, 12-month tenure track Assistant Professor with an 85% research, 15% teaching appointment. Research responsibilities will include fundamental and applied research in the area of dry bean breeding and genetics, with a focus on the development of improved varieties of multiple dry bean market classes to improve yield, disease resistance, canning quality, nitrogen use efficiency and abiotic stress resistance. Fundamental research will focus on genomics; molecular, cellular, physiological or population genetics; genetics of disease resistance; or quantitative genetic theory. For more information, visit the position posting on the Plant, Soil and Microbial Sciences website. 
---
Why MSU?
Michigan State University is among the most distinguished research universities in the world and a member of the prestigious Association of American Universities. With over $759 million dollars in research expenditures annually, MSU is a Top 50 research university nationally. Nearly 1,900 tenure stream faculty and 17 degree-granting colleges including Engineering, Natural Science, Agriculture, three Colleges of Medicine (Human, Osteopathic, and Veterinary), Education, Humanities, Social Science, and the MSU/Department of Energy Facility for Rare Isotope Beams, create diverse and countless opportunities for collaboration.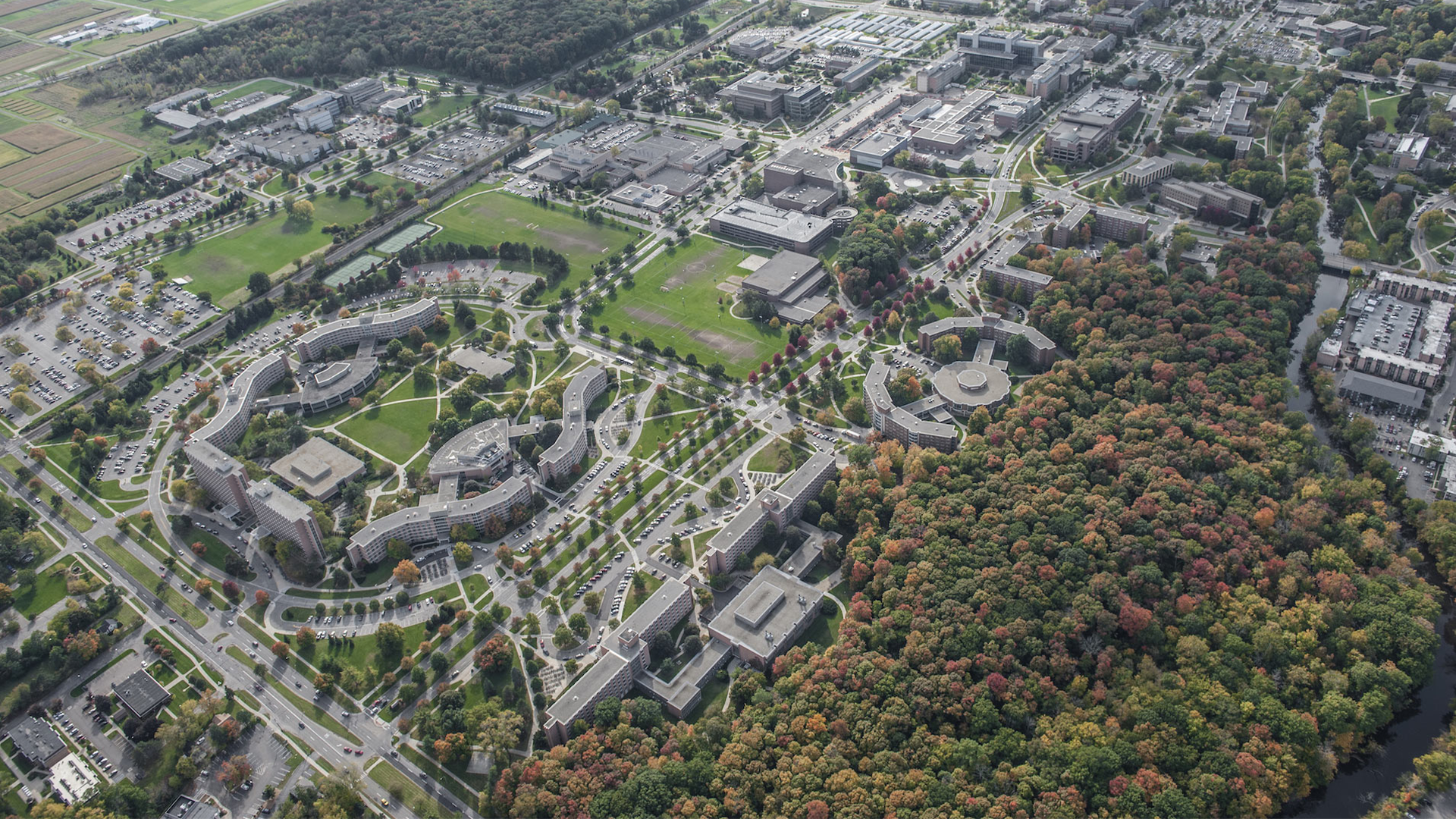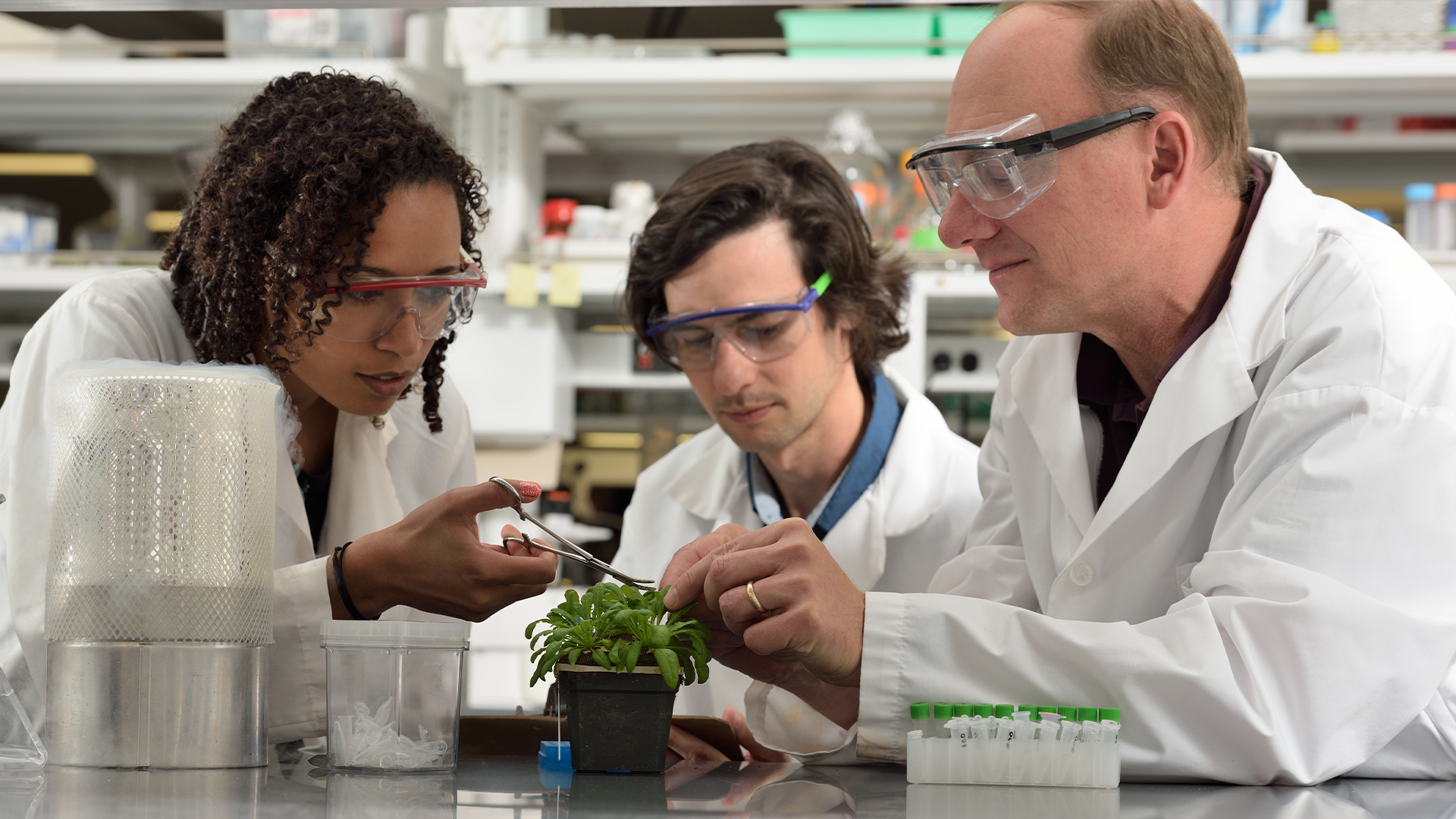 Diversity and Inclusion
We believe that inclusion maximizes the expertise, creativity and accomplishments of our vibrant community of scholars and only through the recruitment of a diverse group of leading researchers can we expand our leadership in plant science.
MSU is committed to achieving excellence through cultural diversity and actively encourages applications and/or nominations of women, persons of color, veterans and persons with disabilities. Job applicants are considered for employment opportunities and employees are treated without regard to their race, color, religion, sex, sexual orientation, gender identity, national origin, disability or veteran status.
About East Lansing, Michigan
The Mid-Michigan area is an ideal community for individuals and families to relocate to: it's a diverse, welcoming cluster of small- and medium-sized suburban and rural towns with relatively low living costs, high quality primary and secondary school systems, and excellent health care facilities.
It is strategically located in the center of the Great Lakes region, offering easy access to the amenities of metropolitan areas such as Chicago and Detroit, without the stresses of daily urban life.
The Michigan State University campus is located in East Lansing,  a vibrant city with a rich civic and cultural life.