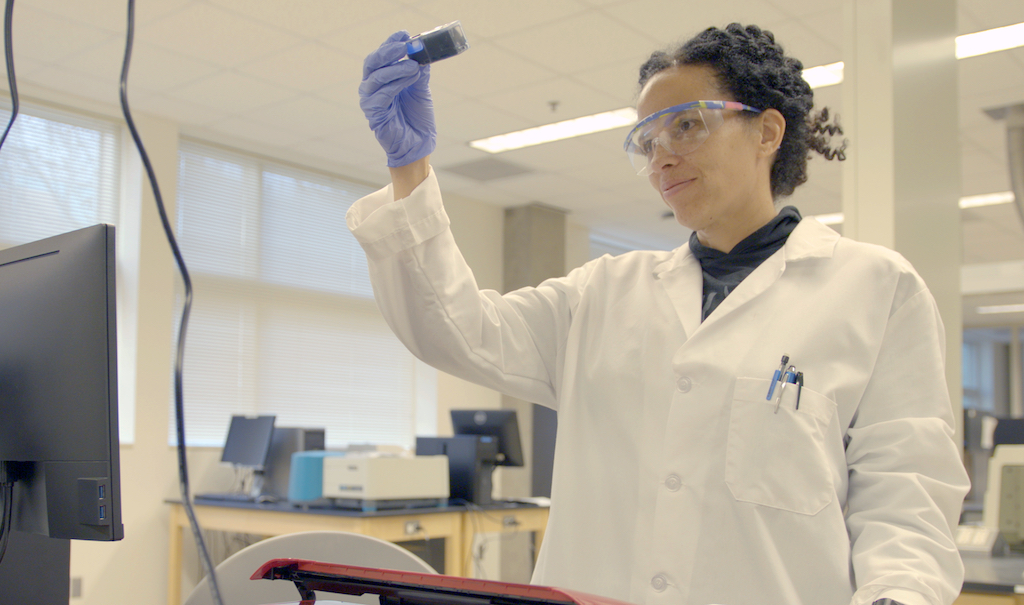 Join your MSU colleagues and students as we acknowledge and celebrate women in research during a special, month-long event, focused around the independent film documentary, "Picture a Scientist". The event will kick off on February 11 with the first screening on International Day of Women and Girls in Science, and conclude on March 8, International Women's Day, with a second opportunity to view the documentary.
Additional events are being planned around the film, including a virtual conversation with chemist, Raychelle Burks, one of the researchers featured in the documentary, and a panel discussion with several women in leadership and research at MSU. Details coming soon.
Colleges, departments, and research groups are encouraged to host their own small-group discussions and materials are available to support such efforts.
About the Film
Award-winning directors Ian Cheney (THE CITY DARK, THE SEARCH FOR GENERAL TSO, THE MOST UNKNOWN) and Sharon Shattuck (FROM THIS DAY FORWARD, ANIMATED LIFE SERIES) are breaking new ground in this new full-length documentary film, Picture a Scientist, on virtual theater screens across North America. The independent documentary follows a groundswell of researchers who are writing a new chapter for women scientists.
Featuring geologist Jane Willenbring, chemist Raychelle Burks, and biologist Nancy Hopkins, as well as key social scientists working to understand and reduce gender bias in the sciences, "Picture a Scientist" brings diversity in science into sharp view at a critical time. The current pandemic is a call to action for scientists to work together globally, with a multitude of different perspectives, to defeat COVID-19. For too long, women and other minorities in science have been left out or driven out, stymied by a system of harassment, discrimination, and general bias.
The first viewing will run February 11 through 13. Please register by February 6.
The second viewing will run March 7 through 9, Please register by March 3.
Note: A few days before the viewing date(s), you will receive a special link that will remain active for the three-day period.
Upcoming Events and Deadlines