Write Winning Grants Webinar
Co-hosted by MSU's Department of Public Health and Department of Epidemiology and Biostatistics, this two-day (January 26 and February 2) NIH-focused webinar is designed for faculty members, postdoctoral researchers, graduate students, and administrative staff, and our partners from Henry Ford Health who have some exposure to writing grant applications.
Learn More and Register
Welcome to the Office of Research and Innovation
The Office of Research and Innovation supports MSU's research and creative activity by administering research funding, ensuring research integrity for both faculty and students, providing grant support services, fostering collaboration, licensing university inventions, and overseeing regulatory compliance.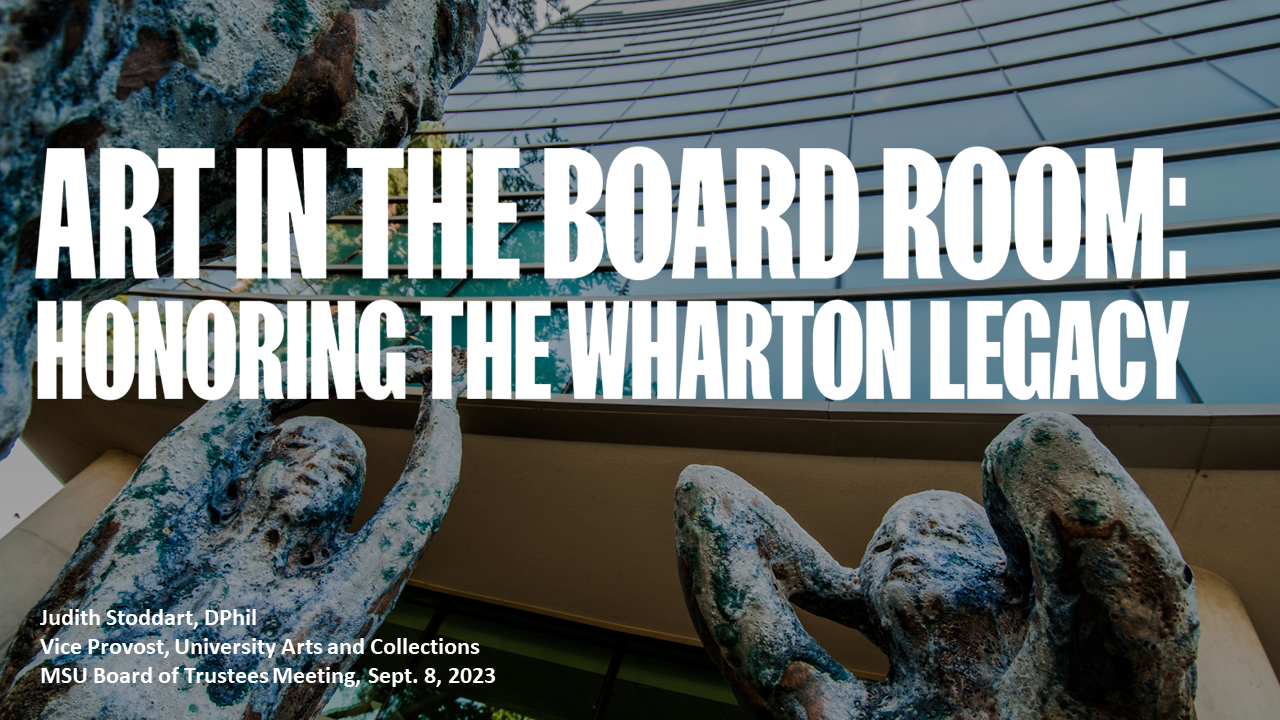 Featured
Art in the Board Room: Honoring the Wharton Legacy, Dr. Judith Stoddart
Judith Stoddart serves as vice provost for University Arts and Collections. In this role, Dr. Stoddart is responsible for supporting those units across campus that hold significant cultural and intellectual collections that serve the research, scholarship, and outreach missions of the University, including the Beal Botanical Garden, MSU Broad Art Museum, MSU Museum, and the Wharton Center. She also serves as the coordinator for the comprehensive, campus-wide arts strategy which was showcased to the MSU Board of Trustees on September 8, 2023.
Learn more about

Art in the Board Room: Honoring the Wharton Legacy, Dr. Judith Stoddart