Search for Associate VP for Research and Innovation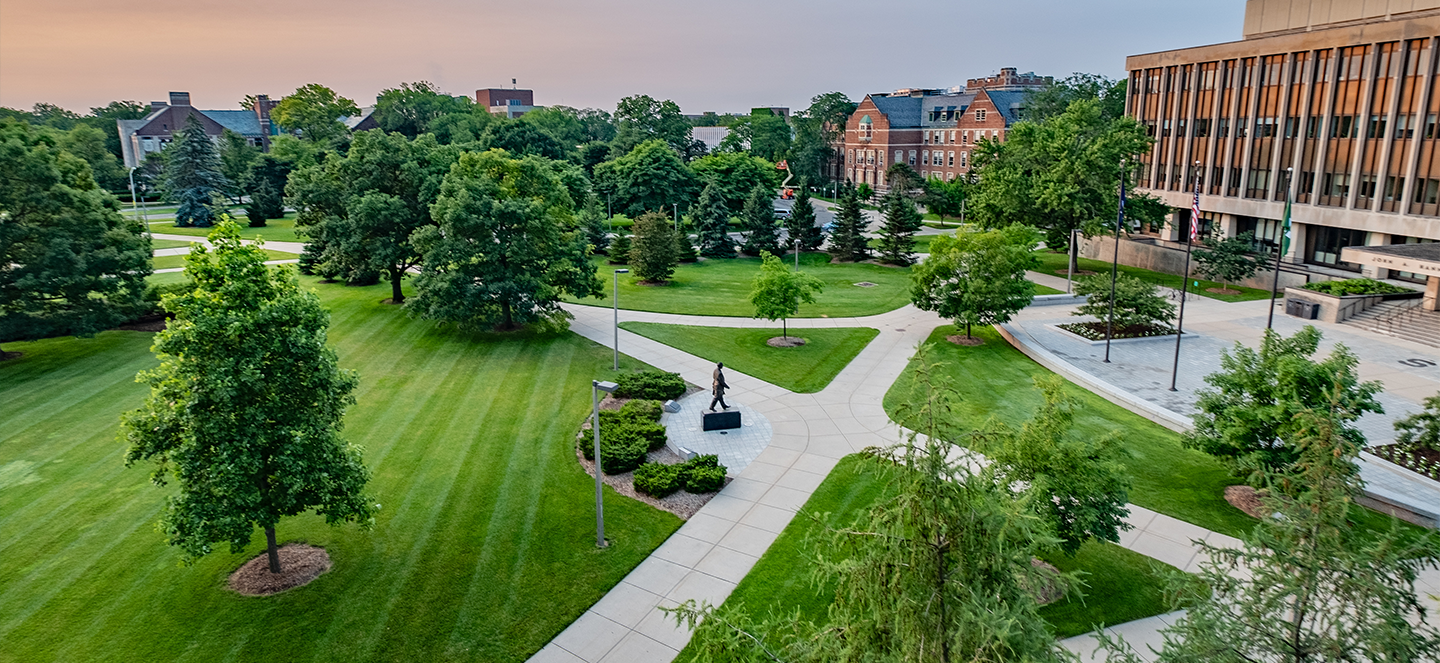 Upcoming Associate VP for Research and Innovation Candidate Presentations
After an extensive search, four final candidates for the Associate Vice President for Research and Innovation (AVPRI) position have been identified.
The four candidates will be visiting our campus and making presentations which will address their background, experience, goals for MSU, and what their vision is to accomplishing those goals as the AVPRI. The candidates will present for up to 30 minutes and then answer questions for 15 to 20 minutes.
Monday, November 14, 2022, 9:30 – 10:30 a.m.  - Finalist Candidate #1 COMPLETE
CANCELED: Wednesday, November 16, 2022, 9:30 – 10:30 a.m. - Finalist Candidate #2
Monday, November 28, 2022, 9:30 – 10:30 a.m. - Finalist Candidate #3 COMPLETE
Thursday, December 1, 2022, 9:00 – 10:00 a.m. - Finalist Candidate #4 COMPLETE
Monday, December 12, 2022, 9:30 - 10:30 a.m. - Finalist Candidate #5 COMPLETE
Wednesday, December 14, 2022, 9:30 - 10:30 a.m. - Finalist Candidate #6 COMPLETE
Overview
The Office of Research and Innovation promotes excellence in research at Michigan State University by providing a full range of research support while assuring the safety of researchers and ethical conduct of research, compliance with state and federal regulations, promoting technology transfer and external partnerships, supporting core facilities, and implementing university policies for research and creative activities. 
The office currently seeks to fill the senior-level administrative position of Associate Vice President for Research and Innovation (AVPRI) and has engaged with WittKieffer, a global executive search and leadership advisory firm to assist with recruitment. The AVPRI will be responsible for operations and strategic initiatives as Research and Innovation builds capacity to support the research growth outlined in the University's new strategic plan, MSU 2030.
Interested candidates may view the full posting and instructions to apply at https://careers.pageuppeople.com/782/ci/en-us/job/511593/associate-vice-presidentexec-mgt.
The search committee intends to build a large and diverse pool of candidates and requests referrals for qualified applicants (internal or external). Contact information on referrals may be sent directly to the search firm via email at MSUAVP@wittkieffer.com
The MSU research community will have the opportunity to meet finalists during campus visits and presentations later this fall.
For general questions about the search, please contact Doug Buhler, Associate Vice President for Research and Innovation at 517-355-0306.
Search Committee
| Name | Title and Department | Contact Information |
| --- | --- | --- |
| Srinand Sreevatsan, Committee Chair | Assoc. Dean, College of Veterinary Medicine | sreevats@msu.edu |
| Doug Buhler, Ex Officio | Associate Vice President, Research and Innovation | buhler@msu.edu |
| Hannah Burrack | Chair, Dept. of Entomology, College of Agriculture and Natural Resources | burrackh@msu.edu |
| Keith English | Chair, Dept. of Pediatrics and Human Development, College of Human Medicine | englis94@msu.edu |
| Dalton Hardisty | Asst. Professor, Dept. of Earth and Environmental Science | hardist1@msu.edu |
| Bill Hart-Davidson | Assoc. Dean, College of Arts & Letters | hartdav2@msu.edu |
| Deborah Johnson | Professor & DEI Advocate, Dept. of Human Development and Family Studies, College of Social Science, and the Diversity Research Network | john1442@msu.edu |
| Melanie Kauffman | Sr. Communications Manager, Research and Innovation | kauffm59@msu.edu |
| Jenna Lee | Postdoctoral Researcher, Dept. of Psychology, College of Social Science | leejen32@msu.edu |
| Arun Ross | Professor, Dept. of Computer Science and Engineering, College of Engineering | rossarun@msu.edu |
| Terrie Taylor, D.O. | Professor, Dept. of Osteopathic Specialties, College of Osteopathic Medicine | ttmalawi@msu.edu |
| Sharon Zhong | Professor, Dept. of Geography - Environment and Spacial Sciences, College of Social Science | zhongs@msu.edu |
Why MSU?
Michigan State University is a member of the Association of American Universities and is listed among the 100 most distinguished research universities in the world. With nearly $720 million dollars in research investment annually, MSU ranks #1 nationally in Department of Energy (DOE) funding. More than 2,000 tenure stream faculty and 17 degree-granting colleges including Engineering, Natural Science, Agriculture, three Colleges of Medicine (Human, Osteopathic, and Veterinary), Education, Humanities, Social Science, and the MSU/Department of Energy Facility for Rare Isotope Beams, create diverse and countless opportunities for collaboration. More…
Diversity and Inclusion
We believe that inclusion maximizes the expertise, creativity, and accomplishments of our vibrant community of scholars and only through the recruitment of a diverse group of leading researchers and administrators can we attain the remarkable goals of our strategic plan, MSU 2030.
MSU is committed to achieving excellence through cultural diversity and actively encourages applications and/or nominations of women, persons of color, veterans and persons with disabilities. Job applicants are considered for employment opportunities and employees are treated without regard to their race, color, religion, sex, sexual orientation, gender identity, national origin, disability or veteran status.
Learn more about:
Dual Career Support
Work/Life Balance
Institutional Diversity and Inclusion
→ Search for more academic openings at Careers@MSU.
East Lansing, Michigan
The Mid-Michigan area is an ideal community for individuals and families to relocate to: it's a diverse, welcoming cluster of small- and medium-sized suburban and rural towns with relatively low living costs, high quality primary and secondary school systems, and excellent health care facilities.
It is strategically located in the center of the Great Lakes region, offering easy access to the amenities of metropolitan areas such as Chicago and Detroit, without the stresses of daily urban life.
The Michigan State University campus is located in East Lansing,  a vibrant city with a rich civic and cultural life.