Connelly Joins MSU Research and Innovation as Associate Vice President
Mar 13, 2023
Following a national search, MSU Vice President for Research and Innovation, Douglas Gage, is pleased to name Katherine (Kay) Connelly as a new associate vice president for research and innovation at Michigan State University.
"The search was an excellent opportunity to attract top talent to MSU, and we have found that in Dr. Connelly," stated Gage. "She brings a breadth of technical expertise to the research and innovation leadership team and her experience from her former institution will allow her to make an immediate impact as we implement the MSU Strategic Plan 2030 to grow and extend our research excellence."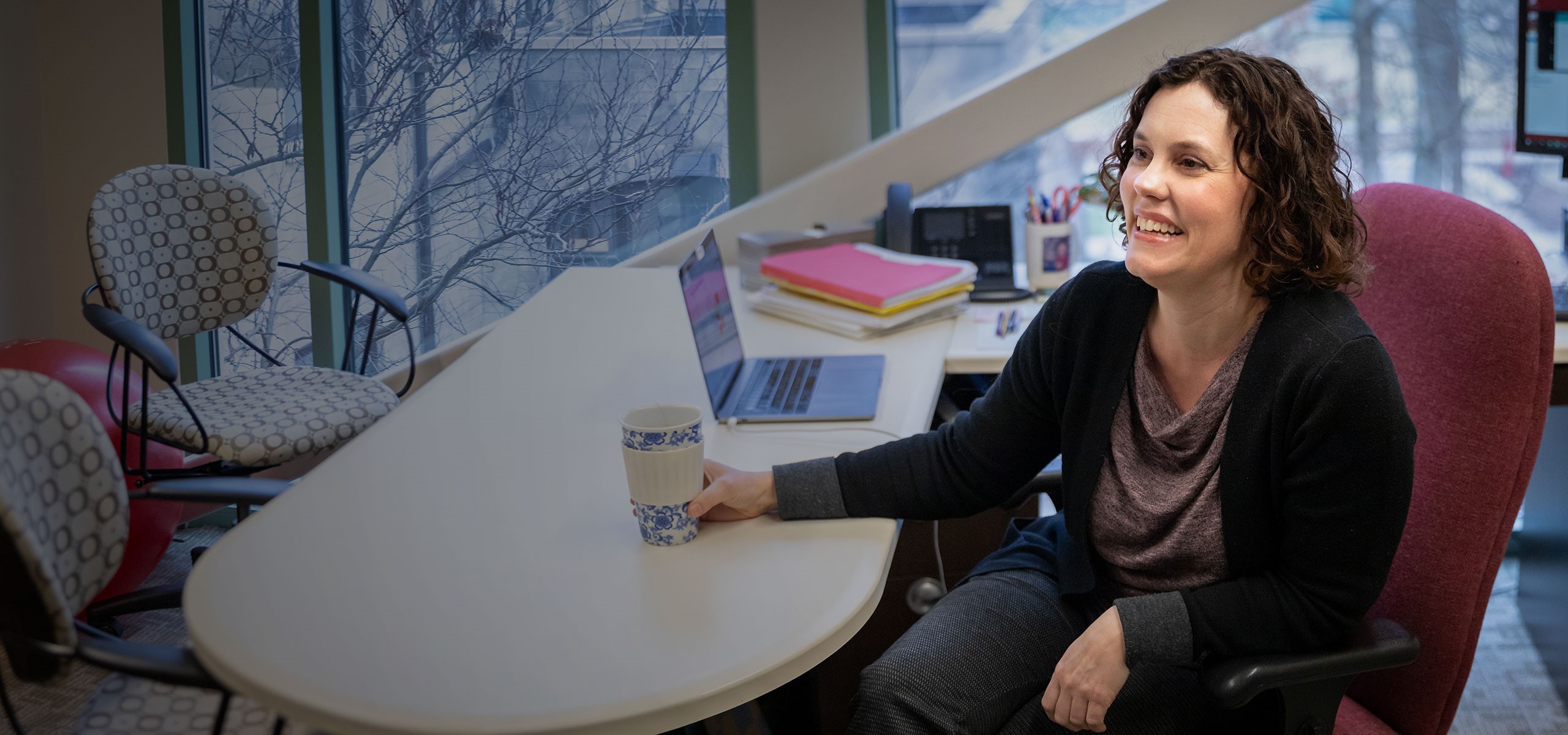 Connelly most recently served as the interim associate vice president for research development at Indiana University where she led university-wide research development activities including oversight for limited proposal submissions, internal seed grants, bridge funding, faculty development, and federal research relations. She was previously the associate dean for research in the Luddy School of Informatics, Computing and Engineering at IU.
"I am very excited by this opportunity, as it is a natural progression of my interest in supporting research," stated Connelly. "MSU has such an outstanding reputation, and it is a true honor to be part of the Office of Research and Innovation, supporting enormously talented faculty, staff and students as they tackle some of society's most pressing problems."
Her scholarship resides at the intersection of health and technology, and at IU Connelly held the position of provost professor of informatics, computing and engineering. Her impressive research has been funded by more than 20 awards over her career, along with dozens of journal articles, book chapters and peer-reviewed conference papers.
The 12-person search committee was led by Sri Sreevatsan, associate dean for research and graduate studies for the College of Veterinary Medicine.
Five finalists, including two internal candidates, were invited to provide presentations during public forums, meet with key leaders and Research and Innovation staff, and tour campus. Connelly received strong feedback from post-visit surveys and committee reviews, particularly around her communication skills and ability to form cohorts and teams around specific initiatives.
Connelly completed leadership training through the Big Ten Academic Alliance and visited the MSU campus in 2019. She recalled the positive impression both the visit and the people she met made on her.
"During that program, I was particularly impressed by my interactions with MSU faculty and administrators, and the thought and care with which they approached difficult issues. People make an institution, and everyone I met during that visit convinced me of the strength and resilience of MSU."
Connelly earned both a master's degree and Ph.D. in computer science from the University of Illinois, Urbana-Champaign, and a bachelor of science from Indiana University.
Connelly will also hold an appointment in the MSU College of Engineering as an MSU Research Foundation Professor in Computer Science and Engineering.
More announcements will be coming soon on events and opportunities to meet Dr. Connelly once she arrives on campus on March 20, 2023.